Development-as-a-Service is about to Transform
Development-as-a-service businesses make less sense with the classical engineer-per-hour model as the only revenue stream. Let's explore what it can evolve into.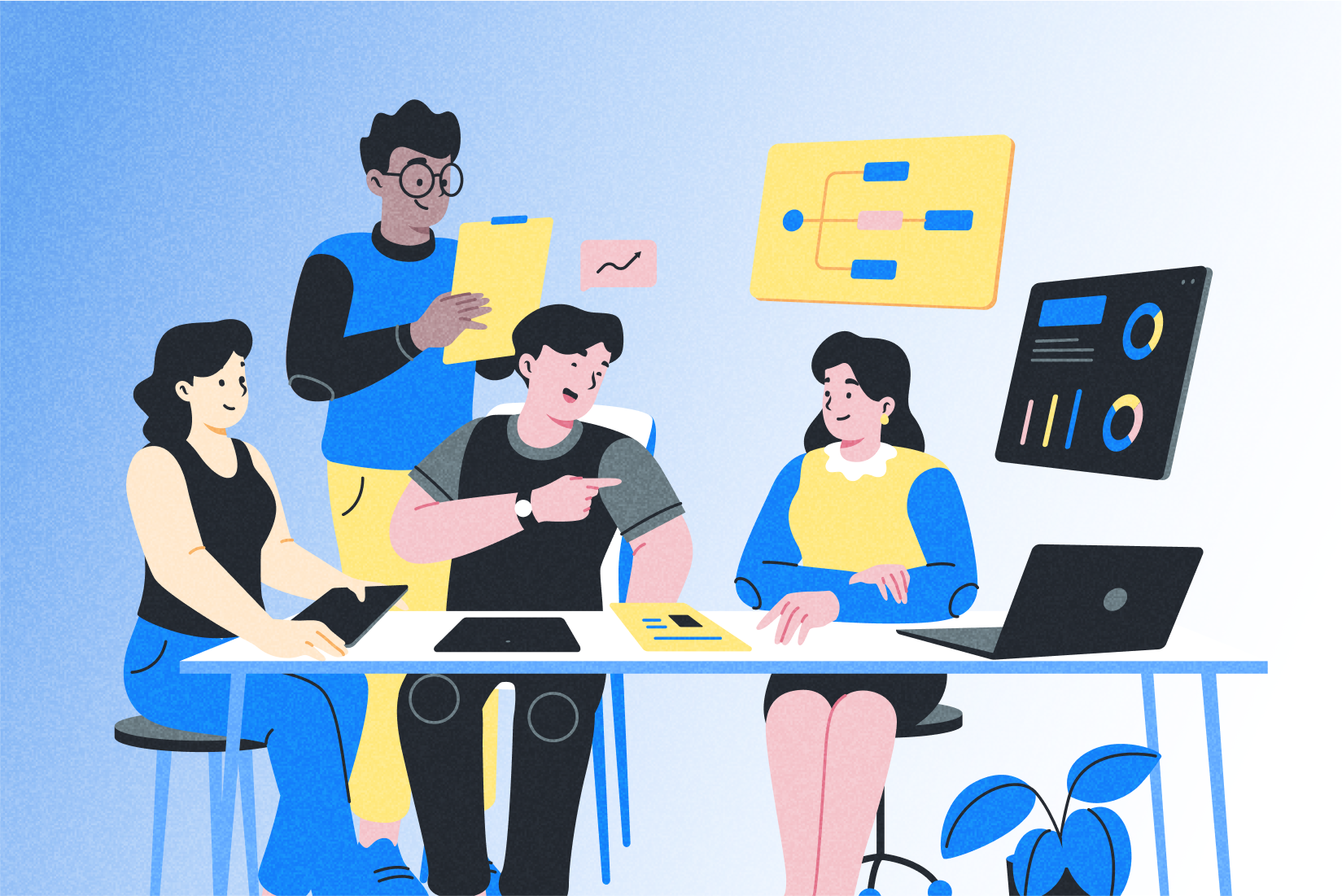 I'm the CTO at Paralect — a 150+-person product studio — and I know it all too well.
Here are some conditions companies like Paralect face today to stay alive. This is especially relevant when you target early-stage startup founders as clients.
Development prices keep rising
But agencies' margins and profits are close to nothing.
Our quote for an MVP is about $80-100k and we deliver it within 3 months on average.
For many early-stage startups, our fair prices seem high. But that's the price for building, educating and retaining a team wholly focused on discovery, design and delivery rather than selling endless development hours.
That's the price that just gives us the chance to exist.
Competition is huge
There are countless dev agencies today that quote much less to win a client.
But there are very few out there who actually deliver and even fewer who are transparent about their processes, their client's team, or their company culture.
Many agencies 2x/3x overbill their clients by asking their people to work on multiple projects and report 2x full-time hours. Many won't let their people go until the contract ends and force them to stay.
That culture sucks and spreads all over — the teams are unmotivated and devs bounce from agency to agency as they burn out.
We have stronger partnerships with serial entrepreneurs versus someone new to the tech businesses. Their past experience and mistakes helps us save endless days on discussing team roles and why a single hired developer with no guidance can't build a quality product fast.
Highly dependent on people
This is a fact of life for all service companies with hourly pricing. Your revenue and profits directly depend on people and how fast you can recruit people.
But insane competition lets people force up compensation and blows up the bubble even further. It produces "gold-miners" who jump from one company to another.
The COVID crisis initially led to severe team and cost reduction by the majority of businesses we work with. But eventually it led to explosive growth of tech companies and Venture Capital globally.
So talent is in the highest demand ever and there are basically not enough specialists to fill all the open positions.
Development (slowly and partially) becomes a commodity
As more tasks now can be completed without developers and low-code or no-code gaining popularity, routine development tasks will naturally be replaced by these tools in the near future.
I believe we're close to the point of bubble explosion as the market is overcrowded.
All the above just proves that development service companies will adapt and change their business models to stay alive. It proves that our greatest asset is our people, expertise, and culture.
💡 Conclusion and 🔮 predictions
Agencies will adapt and we'll see new types of businesses soon
To make it work and grow, agile companies will adapt and change their revenue models and the way they operate.
Startup-related education programs and bootcamps will keep expanding, new under-developed regions globally will open up for IT educational infrastructure.
More companies will:
🚀 transform into product studios and venture builders.
🙌 start actually investing into their culture to retain the best people, not only say abstract words in their job postings.
🤑 bring VC capital components and change their engagement models to depend less on hour-based pricing.
📲 build their own consumer-oriented app builders to launch and test MVPs in weeks. Companies will hire more non-engineering roles for jobs that used to be classified as 'development'.
Development will become a much later product phase coming after paying customers and revenue.
We'll see more bold HR brands and more creative marketing from the companies to stand out and attract the best people.
Competition between Venture Capital firms will continue to grow.
Here's how we adapt at Paralect:
We invest heavily into our development school and have an annual startup camp that brings us 8-10 young engineers capable of full-stack development from day one.
We invest in people. We haven't fired or cut the salaries for anyone during COVID even though our revenue and projects were largely affected by it.
We build and maintain a supportive, open culture and invest into HR marketing to show our values to the world and attract clients with similar values. We've hired a full-time video operator to turn work life into a reality show just before the pandemic hit. Now we have 2 full-time operators and are searching for a video editor.
We invest in our own products and plan to generate revenue from them.
We adapt to the changing tech landscape. Our designers build functional websites in WebFlow, we use no-code tools for internal and client projects. We're working on a separate low-code department to launch this year.
We started a product lab initiative to launch and validate product ideas within 2 weeks. Only validated ideas with signed-up users will move on to the development phase.
That's why we've launched an early-stage product accelerator. Not a regular accelerator, but rather a strong technical platform for founders to launch their ideas.
We have invaluable experience and processes that will boost more founders who have the social equity of an engaged audience, network or community.
The first two startups — VISXA and Nudge — will launch their products this month from Batch One.
We invest a product team worth $100k+ to release a product in exchange for 5% equity.