Hard decisions — easy life, easy decisions — hard life. How a Startup Summer graduate founded his own company
It was 2016 when I entered the tech sphere as a student. I successfully passed the dev course, became a developer, later a tech lead and product manager. Anyway, staying in one role for a long time made me feel bored. So one day I decided to become self-employed and founded my own company.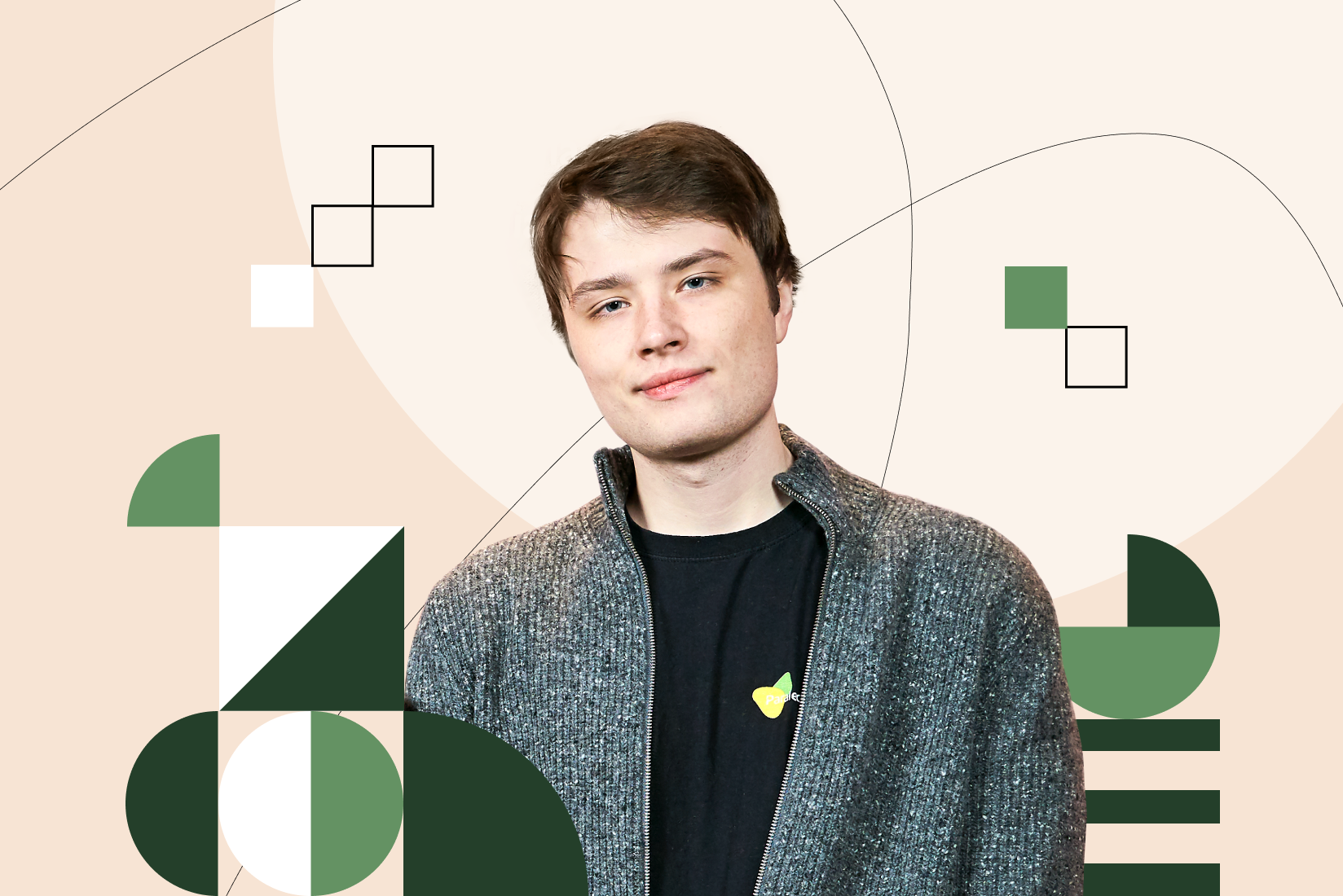 In this story I'm gonna tell how to realize that you're ready for this step and what challenges you may face along the way.
How I tried to enter the tech industry
Do you remember yourself as a second-year student? At that age you're not so motivated to study and work but really keen on playing computer games and chilling. At least I was.
I was studying at uni when my friends offered me to join them and enter the Rolling Scopes course for devs. I started it but wasn't motivated enough to finish.
In two years, when I was a fourth-year student, I realized it's time to think about my future job. So I decided to enter the Rolling Scopes bootcamp again and study Front End development. After graduation students had a real chance to get a job offer at EPAM.
One of the bootcamp's rules strictly forbade cheating. But when you're coding and working on a task you often look at other students' code to check it. At least, my group mates and I practiced this approach.
So in one of the final tasks there was an identical part of code in my and my group mate's homework. The teachers noticed it, and next day I was informed that I was expelled. It was very frustrating because it was that very moment when the guys started to pass job interviews.
And it was even more painful because I proved myself and got good marks during the course. Anyway, I had to think what to do next.
Soon I saw an ad for Startup Summer course in our university's community. It was the very first batch of this bootcamp so no one had any idea about it. I doubted whether I should apply for one more developer training program or look for a full-time job.
After all, I took the test and successfully passed the interview for Startup Summer. So, my career in tech started there.
Entered Startup Summer and realized what I want to do
Compared to other students it was a bit easier for me to study because I already had some background experience. Anyway, I got a lot of professional insights and dramatically upgraded my skills within two months of the bootcamp.
First, I learned how to be a team member and orient myself in a real workflow. All my previous courses were about carrying out the tasks. But how a real workflow looks like I saw only at Startup Summer. Here I realized how to communicate with the team and whom to address different working issues. It turned out to be a super valuable experience.
Second, I saw how a full cycle of software development looks: Back End, Front End, databases, new technologies. In short, I strongly upgraded from the technical side.
Third, I was impressed by how much effort and time our lecturers and mentors were ready to invest in our education for free. The attitude was as if we already worked in the company. This team culture contrasted the university's and motivated me to work hard.
I felt that I prefer to combine both manager's and developer's roles. But we'll get to that.
Why am I afraid to move forward?
When Startup Summer ended, I got an offer for a Full Stack developer position and stayed in the company. In 2016 Paralect was three or even four times smaller than today. So there were less people working on one project.
Today each product team has its own PM, BA, QA, dev, designer, etc. But earlier one person could be responsible for different duties. And I enjoyed it a lot because that situation gave me a great chance to develop my skills in different roles.
For instance, while working on my first projects I not only developed precise features but also took part in the calls with our partners.
And I truly enjoyed this multitasking.
Later I joined the project where I had to carry out only one role of a dev lead. So I got bored pretty quickly. I almost didn't take part in meetings with partners. But I felt that I can do much more than just product development.
At that time I was reflecting a lot about my professional growth. During one of the business meetings I had a very interesting conversation with the founder of our project.
During an informal bike ride we started to talk about work issues. And suddenly he said to me: "You're a very smart guy. Why don't you move?"
That question stuck in my head. "Well, why am I afraid of going forward?" I have regularly asked myself since then.
Hard decisions — easy life, easy decisions — hard life, or how I became self-employed
Soon I started to look through different vacancies in other companies and think what I'd like to do next. I also decided to share my thoughts with our CEO.
By the way, Paralect's great advantage is that all the employees have the chance to talk directly to the top management and discuss anything: from career prospects and salary to any bottlenecks or troubles on the projects.
I said that it's not exciting for me anymore to work as a classic developer. I wanted to try a new role as a tech manager because I realized that I'm good at both communication and tech.
I was offered a product manager role on a new project. I took this offer and started to experience this role. But, to be frank, that experience turned out to be rather painful and unpleasant because of complicated communications with the founder. I spent five months on that project and decided to finish that stress test.
It was my last project at Paralect. After that I decided to strike out on my own and become self-employed. To speak honestly, that decision wasn't very complicated for me at that moment even though I spent 4 exciting years in the company.
I felt that I have to move ahead. For sure, some people were surprised because for them my step wasn't obvious: I've been working in an international company, got a good salary and suddenly decided to get away.
Some of my friends and relatives worried a bit. But I trusted my gut. As the saying goes: hard decisions — easy life, easy decisions — hard life.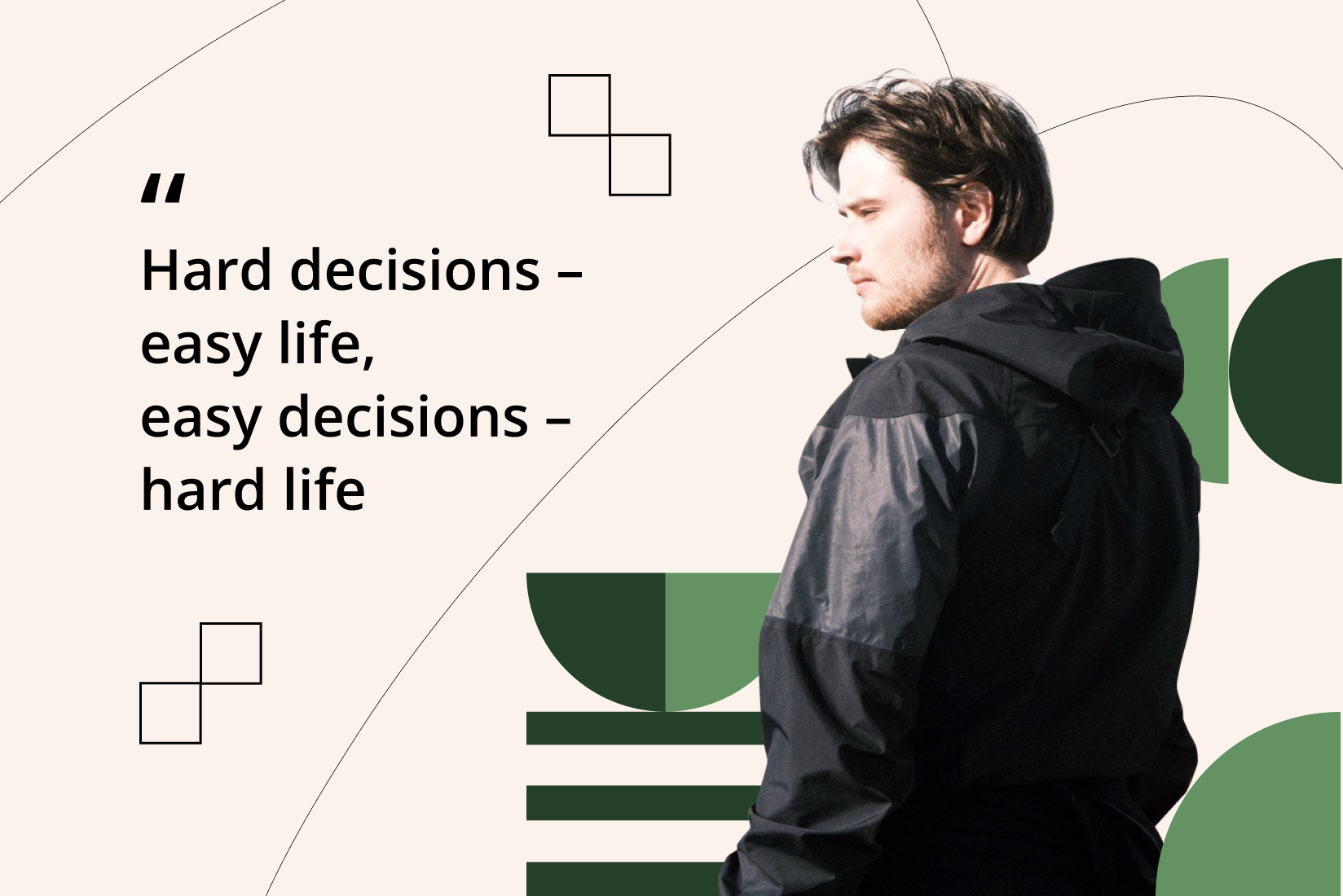 Freelance welcomed me harshly
I immediately started to look for outsourcing projects. I had several obligatory criteria. So I considered only:
American projects
Projects from ground zero
Capacity for equity
Founders with positive business experience
In reality, finding the first client turned out to be much more difficult than I imagined.
I've never had the experience of sales or presales. So I had to figure out how it works — and quickly! I also asked my colleagues for advice. For example, Paralect co-founder Andrei Orsich helped me a lot and shared his expertise.
In the beginning I didn't take into consideration the fact that founders usually look for a dev team by reviews or word of mouth. I wasn't well-known in the industry. For most investors I was a no-name from overseas with zero reviews on the platform.
However, I believed that I would achieve my goal and meet the appropriate partner.
But the reality was severe. I got only one response for 50 requests, and that one didn't suit me. They were looking for a dev for their team, and I was looking for a project where I could influence the process, have more freedom and choose the format of cooperation.
Soon I started to work on a project. In the beginning I was there alone. Later my ex-colleague and developer joined the team. All the other specialists collaborating with us are part-time employees.
I guess, today I can say that we're a small outsourcing company. But, honestly, I don't like the words "company" and "outsource". I prefer to replace them with "community" and "partnership".
Today we're working on the project of the American founder. It's not big at this moment but I believe everyone's gonna know about it soon :)
What can I advise to those who dream of self-employment?
Here are some tips for people who want to become self-employed or freelance devs:
Make an attempt. I know that one of the most unbearable feelings is that you don't fulfill your potential. If you have any ideas where to implement your skills and interests, don't postpone it but experiment.
Be ready to face difficult times and emotional roller coaster. It's not easy morally to be unemployed. I've stayed without any contracts and tasks for some months and regularly asked myself: "Was it a right decision to quit? Was it worth it?"
Such doubts can come to your mind. Keep calm, directly follow your goals and values and be ready to spend some time on looking for a good job.
Stay patient while looking for your first client. Everything depends on your target. If you simply want to find a remote job it's not so difficult and time-consuming. But I was looking for a project which directly responded to my wants and needs.
The more you're demanding, the more time you need to find a perfect match with a client.
Keep in mind a lot of changes. Even if you do your best it's impossible to predict that the project will be successful. The final result depends on many factors: from good communication with a partner to trivial luck.
There are some things we can't control. It's reality. So take it easy.
---
Ready to start your path as a developer? Applications for Startup Summer 2022 are open now 💡