Paralect Accelerator Batch 1 — VISXA and Nudge are Live
We had a problem and like the best founders know — the best ideas are born by solving your own problem. What was ours? We knew there are founders out there that simply didn't have the capital on hand to go all-in on product design and development with us.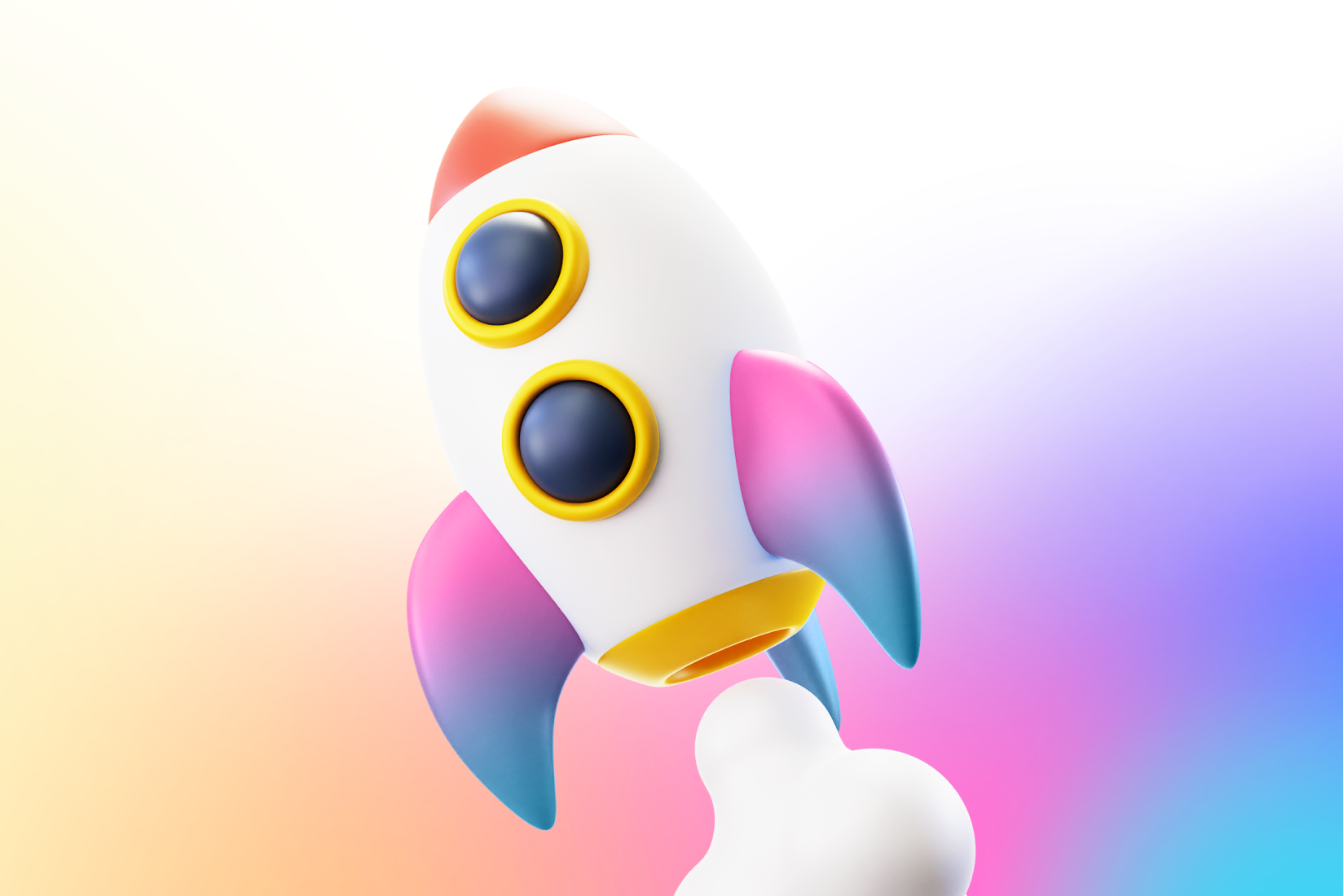 But what they did have was a solid idea plus the experience and/or audience to bring it to market. So the Paralect Accelerator was born from this challenge.
Our Accelerator team plus the developer teams at Startup Summer could provide the discovery, design and engineering power to turn that founder's idea into a full-on product.
Now the two products — VISXA and Nudge — are live at the end of batch 1.
The Opportunity — VISXA
VISXA is a community-driven platform that matches travelers of all types — tourists, digital nomads, long-term immigrants — with professional partners who help them reach their destination faster.
The founder Mohamed Aboshanab knows the pain points of immigration. With years of experience as an immigration lawyer — he's helped thousands of people reach their relocation goals.
But the process, pricing, and procedures are stuck in the past. He's ready to scale travel solutions and bring transparency to the process with VISXA.
The Opportunity — Nudge
Nudge is also focused on movement and new opportunities, but in the professional sense. Nudge's app is the place to give and receive advice and mentorship from qualified peers to help members make the best move that matches their career goals.
At the center of Nudge is the peer matching algorithm that connects members based on their career goals and experience. And the community flywheel is powered by a pay-it-forward approach — a place to give and get genuinely useful advice rather than thinly veiled sales pitches.
Founder Julie Landeroin brings years of HR and entrepreneurship experience together to form the idea and vision of what Nudge can become. Young alumni and seasoned professionals are both facing a clear shift in the working world.
Tech is always changing the way we work and the pandemic transformed where we can get the work done, so the time is right to change how and from whom we get career advice.
The Teams
The Accelerator brought together talented teammates at different stages of experience. From the leaders and founders of Paralect to fresh Startup Summer students, together they took Nudge and VISXA from ideas to live products.
Each product team had:
Experienced business analysts to discover and define the product scope.
Designers to create the product website and app with Figma and Webflow.
Product architecture from CTO Igor Krasnik
Development team led by Startup Summer mentors
QA engineers to test each solution before launch
Marketing support to engage the target audience and early adopters
And that's by no means comprehensive! The Accelerator and Startup Summer are truly company-wide initiatives for us — everyone involved played a role in launching these startups.
Here's a snapshot of the journey VISXA took to launch.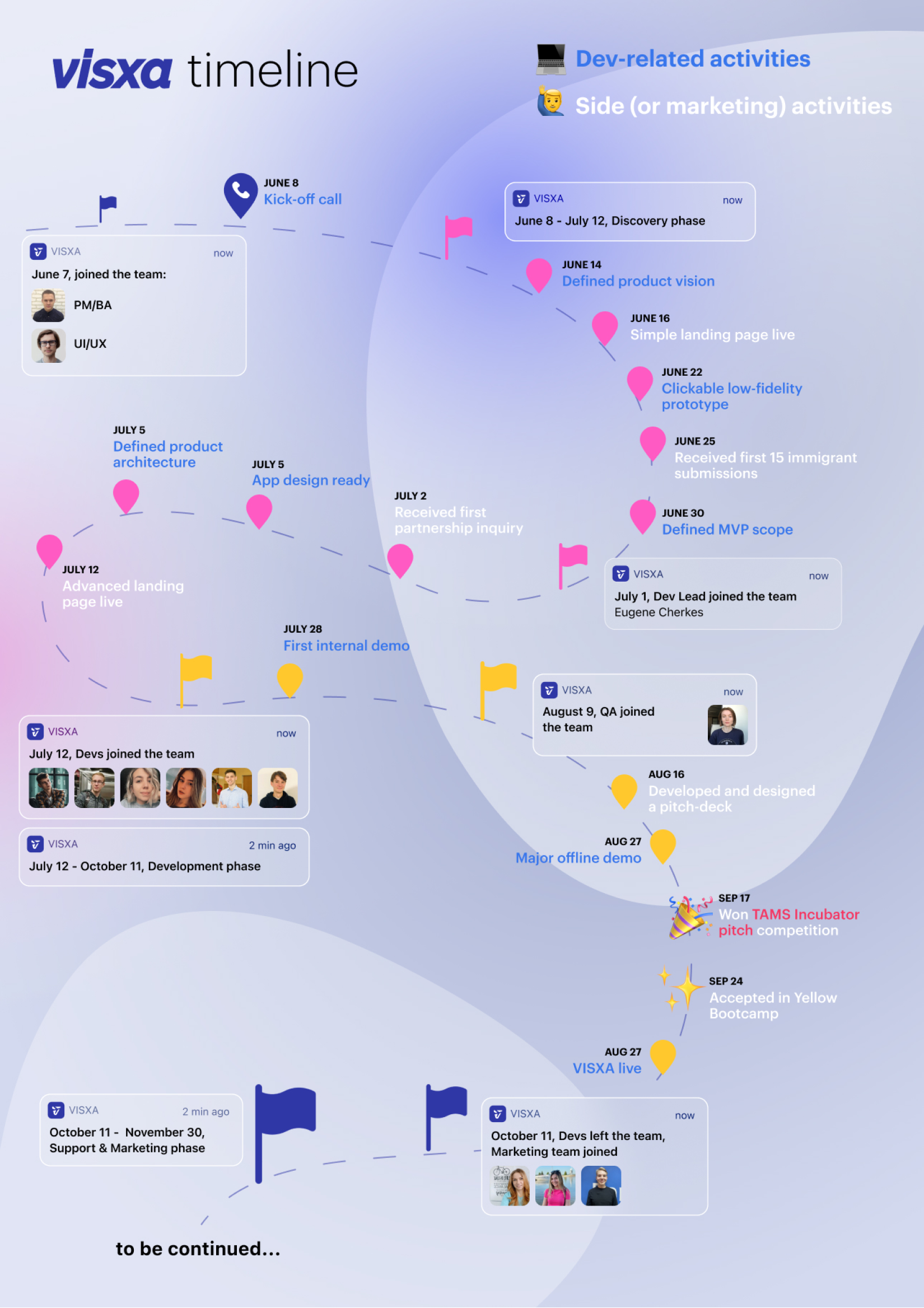 Building the Startup Accelerator in Public
Throughout the Accelerator, I had the chance to interview Mohamed and Julie to get their perspective on the progress towards the VISXA and Nudge product launches.
Each founder has a unique approach, network and target market for this early stage.
Now that they have their products launched, it's exciting to see them reach their next goals whether it's global or local incubators, new investors or an engaged user community.
What's Next?
For us, the Paralect Accelerator is one important unit of the larger Paralect Launch Ecosystem. Batch 2 is scheduled for early next year, so keep an eye on the site!
And of course, join the VISXA and Nudge communities to see how the products continue to evolve over time.
Pavel Prata will join me on the next episode of Ship it and Sip it to share more details from Batch 1 and tell everyone more about the Paralect Launch Ecosystem and all its parts.