Launch Your Product Website Faster — Webflow, Tilda or Notion?
With over 70 engineers on our team, you might assume we have no need for no-code website builders. But we like them. Put your product idea in front of your audience or community faster with one of these.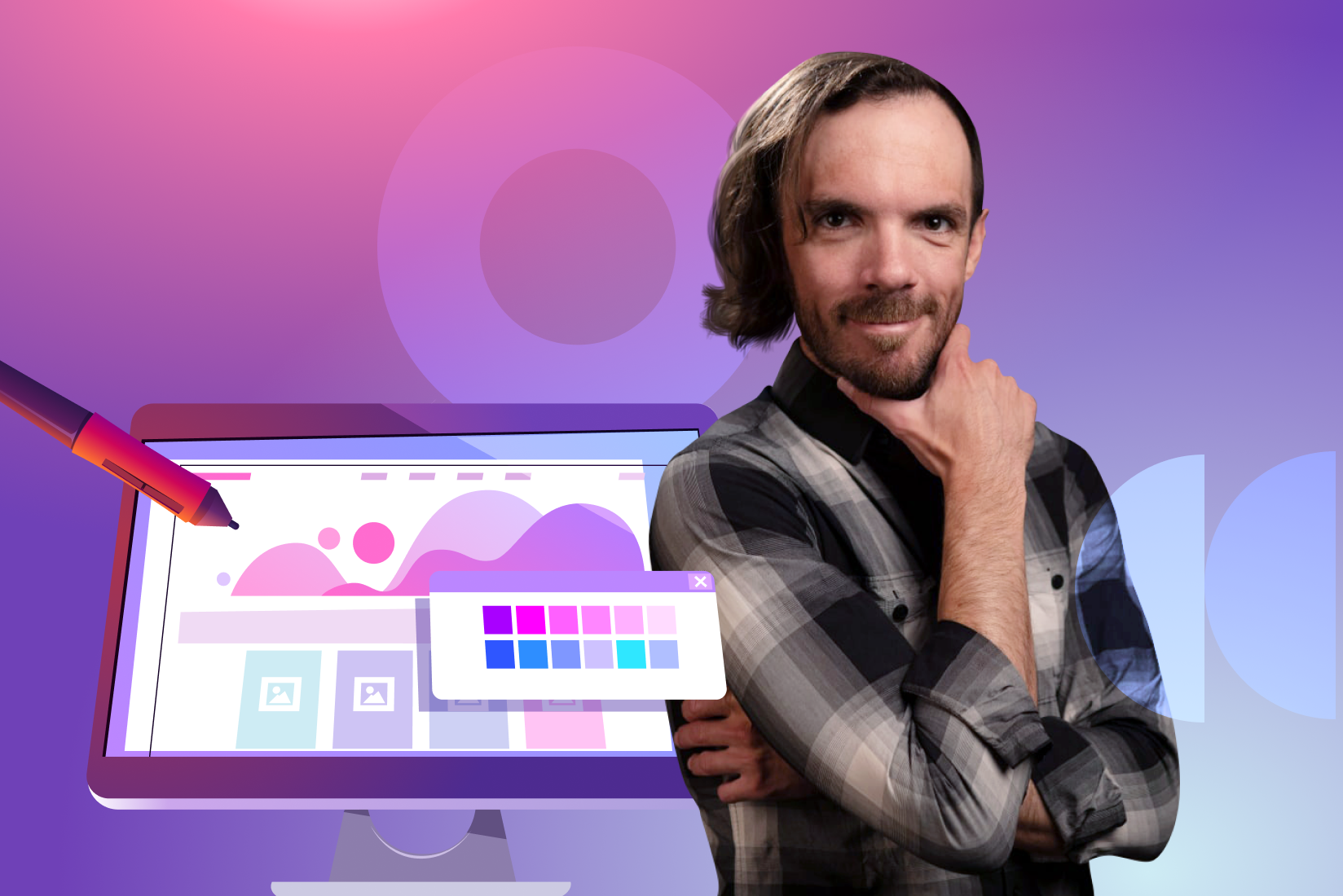 Part of the Paralect Product Lab framework for validating new ideas is testing the solution with simple, quick-to-launch product websites. The rise of no-code and low-code site builders has reduced the time-to-launch from weeks of design and coding to a few days or even hours.
Because the sooner you can quantify the market reaction to a new idea, the faster your product team can design, build and iterate the best solution.
For a real-world example of just how quickly this can happen, check out this founder's recent whirlwind journey from idea to launch to exit with Webflow plus a no-code stack:
Had a business idea that I think could build in 24 hours and get to $5,000 MRR in 30 days…

Should I write a massive thread outlining my entire process?

- Building MVP in 1 night
- Initial Market Research
- Organic Marketing
- Paid Ads Testing

Would be a wild experiment…

— Samuel Thompson 🥽 (@ImSamThompson) October 16, 2021
Each of these website builders offer no-code website solutions, but how they compare — and how do we choose the best one for our products?
Why we choose Webflow for Paralect.com
Arguably the most popular site builder for startups and indie hackers who love no-code, Webflow has the flexibility, features and resources to appeal to both developers and designers alike.
The last point is especially important to anyone just getting started with site design in Webflow — the designer and creator community is huge and very much #buildinpublic. So if you're ever stuck, chances are you'll be able to quickly find a solution or another maker willing to give advice.
And the Webflow University has courses plus a forum to learn the platform inside and out.
With broad adoption comes quick and easy integration with common startup tools like Zapier, Typeform and analytics tools to gather the feedback and data we need to validate new ideas.
Beyond that, we like Webflow because:
The CMS support lets us build dynamic sites with blog posts. This content management system can be integrated with (some) external data sources and managed by the marketing team via the editor permission settings.
Complex scroll and appearance animations make the user journey through your site enjoyable and engaging.
The design system is built around CSS and shares its terms — Flexbox, margins, blocks, components, etc.
For our team, the last point is doubly advantageous.
Webflow's weak points
As much as we dig it, Webflow does have some serious drawbacks that can't simply be glossed over.
The Webflow University is comprehensive because the builder is complex. And the steep learning curve matches that — without knowing CSS and Flexbox you're not going to get far.
Beyond this initial complexity, building in Webflow is:
Not custom code-friendly. You can't take a component built in React/Storybook and just import it. You can't manage scripts via their editor well — there is no code version control or good editor.
Not easy to do together. Multiple people can't work on the same project simultaneously — even if they work on different pages.
Limited in terms of CMS capabilities and syncing with data-sources to load content from external APIs. And Webflow's API is quite limited and inflexible.
Not easily reversible. Without good staging and production environment support or history / go back functionality, impossible to roll back if a mistake is made in one block and have another block in progress.
Aside from the technical limitations above, not every creator is jazzed on Webflow's pricing policy.
Anyone who loves @webflow hates their pricing.

It's enough to break them.

It's:

-confusing
-complicated
-disjointed

On behalf of a lot of #devs please fix it, @callmevlad for both you & your investors.

— NoCodeDevs (@nocodedevs) July 17, 2021
But this discussion hints that the Webflow team is aware and will improve it going forward.
Since starting experimenting and building with Webflow over two years ago, we've used it to redesign Paralect.com as well as for startups like iMitig8risk Global.
Rapid idea validation with Tilda
In the last few months, the Product Lab team has used Tilda to test new product ideas with even more emphasis on speed and rapid feedback loops.
If you don't feel ready to start designing from scratch with Tilda's Zero Block and don't have the CSS knowledge to feel confident in Webflow's Flexbox, getting a simple site up and running with Tilda is a good way to go. Tilda offers pre-built blocks to drag-and-drop in place.
We also like Tilda because:
Animations are very easy to add and you can build both great basic appearance animations, parallax and complex step-by-step animations.
The editor is simple, easy to understand from day one and the interface is clean and straightforward.
We can easily insert custom code in any page to customize the look and behavior of elements on a site.
So Tilda offers an easier on-ramp for non-devs and lower costs — we've used it for product landing pages like Holidai.me and Rocketpager.com at the idea validation stage.
Added bonus: If you design your site in Figma, Tilda now has a tool to import your design straight into the Zero Block builder.
Tilda's drawbacks
While it shines for its simplicity, there are areas we think Tilda is less capable, especially compared with Webflow.
The creator community building with Tilda is significantly smaller. So getting help, inspiration, or finding tips and new tricks to use from other founders or site designers is much more limited.
The learning resources also don't compare with the comprehensive courses of Webflow University — but perhaps this is more a reflection on the complexity of Webflow than a missing feature for Tilda.
Our two other dislikes:
Tilda has no integrated CMS or database.
The freedom of design in Tilda can lead to some messy site resizing across different devices or window sizes. This is down to Tilda not following regular CSS.
Depending on the goal and intended functionality of your product site, these downsides may be completely acceptable at the early stage.
The growing flexibility of Notion + Super.so
Now we get down to the bare-bones in terms of simplicity and design. Tons of creators and startup teams already love Notion for (nearly) everything from tracking goals, filing away ideas, and collaborating across marketing or biz-dev campaigns.
It's quick to learn, quick to adapt existing templates to your needs and has a vibrant creative community for almost every use case.
So why not make the first version of your product site with it too? That's where Super.so comes in — now you can use your Notion as the CMS and publish a site really fast.
We like this option because:
It's familiar — if you're already managing startup ideas, personal or professional goals, or your whole life in Notion, then managing your site there too will come easily.
Notion puts your content front and center. The CMS is way better than Tilda or Webflow and has all the third-party integrations you could need.
Minimal design lets you ship ideas quickly and focus only on the core value proposition of your solution — and that's all your buyers want to see if they really need it.
Super.so offers 'just enough' flexibility to design unique sites and free or cheap templates to get your site started quickly.
Pricing is more straightforward than Webflow
While not a product site, our CTO Igor Krasnik has launched a personal site with Notion + Super.so to share his ideas with the world — check it out at Igor.paralect.com.
Even if you don't have a product site to launch just yet, you can spin up a portfolio, digital garden or niche blog to test out Notion + Super.so and see what it's like.
What don't we like about this no-code option?
It's quite simple — you've gotta love Notion and the content-centered, minimal design that comes with Notion sites.
What you gain in terms of useability with the Notion CMS comes at the expense of customizable, complex or aesthetically pleasing site design.
Let's pick one and get started
These are by no means the only options — a huge percentage of online businesses run on Wordpress and there are a bunch of other no-code site builders.
We highlight these three because we've used them in a variety of ways and they're quite different from each other.
Our experience shows that:
Webflow is the most comprehensive — and therefore complex — platform. But with a capable designer it delivers beautiful and performant sites.
Notion and Super.so put your value proposition front and center at the cost of highly customized design.
And Tilda falls neatly in the middle, giving designers an easier starting point to ship and iterate the site more quickly while maintaining a delightful, custom brand appearance.
As a founder with just an idea — or even just a problem you think needs solving — validating your solution and discovering its product potential is our first goal.
Designing and building no-code sites is a big part of what we do on a daily basis. And it's surely a good way to showcase your product to delight your first ten, hundred or thousand customers.