How to Quickly Validate your Product Idea
Many interesting articles have been written about product validation. But many or most are already outdated. Digital creators, indie-hackers and founders are launching and iterating on new ideas faster than ever.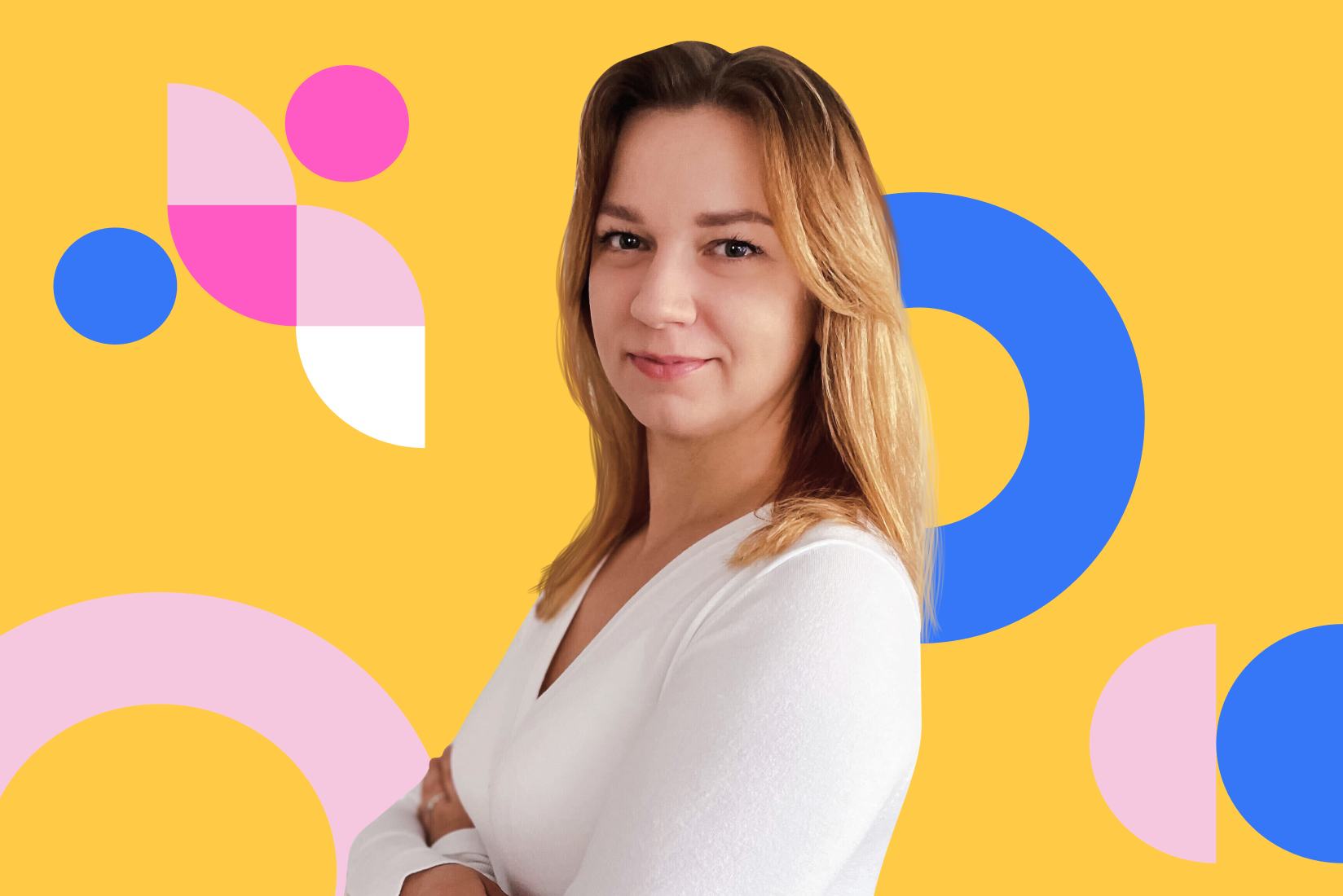 Product idea validation is usually associated with MVP development, landing page creation, traffic generation, and user behavior analysis. Is it possible to validate an idea with even less time, effort and a lower budget?
The past few months, our team in the Paralect Product Lab set out to figure out how to qualitatively validate a dozen ideas per month, and what mistakes should be avoided along the way.
How to understand that the market needs a product?
I've met entrepreneurs who have the ability to make people fall in love with their ideas. Usually, we met when they had already received feedback from their circle of acquaintances and often from founders just like themselves.
I explained my startup idea to a couple of friends before building it.

They loved it and said it would be a huge success 🔥

Then we launched and none of them used it 😭

So in the end I hadn't validated my product…

I just validated I had nice friends 😅

— Dagobert Renouf (@dagorenouf) August 30, 2021
They passionately told them about the solution to a problem that they not only saw, but felt keenly themselves. However, the product is being developed for the market, for other users. And they've probably already found a solution, perhaps not a perfect one.
Therefore, it's important to make sure that the problem really exists and that the pain it causes is acute enough that the user is willing to pay for solution.
We follow a simple formula — confirm a problem first and a solution later. Otherwise a final product may contain as many as two unfounded assumptions.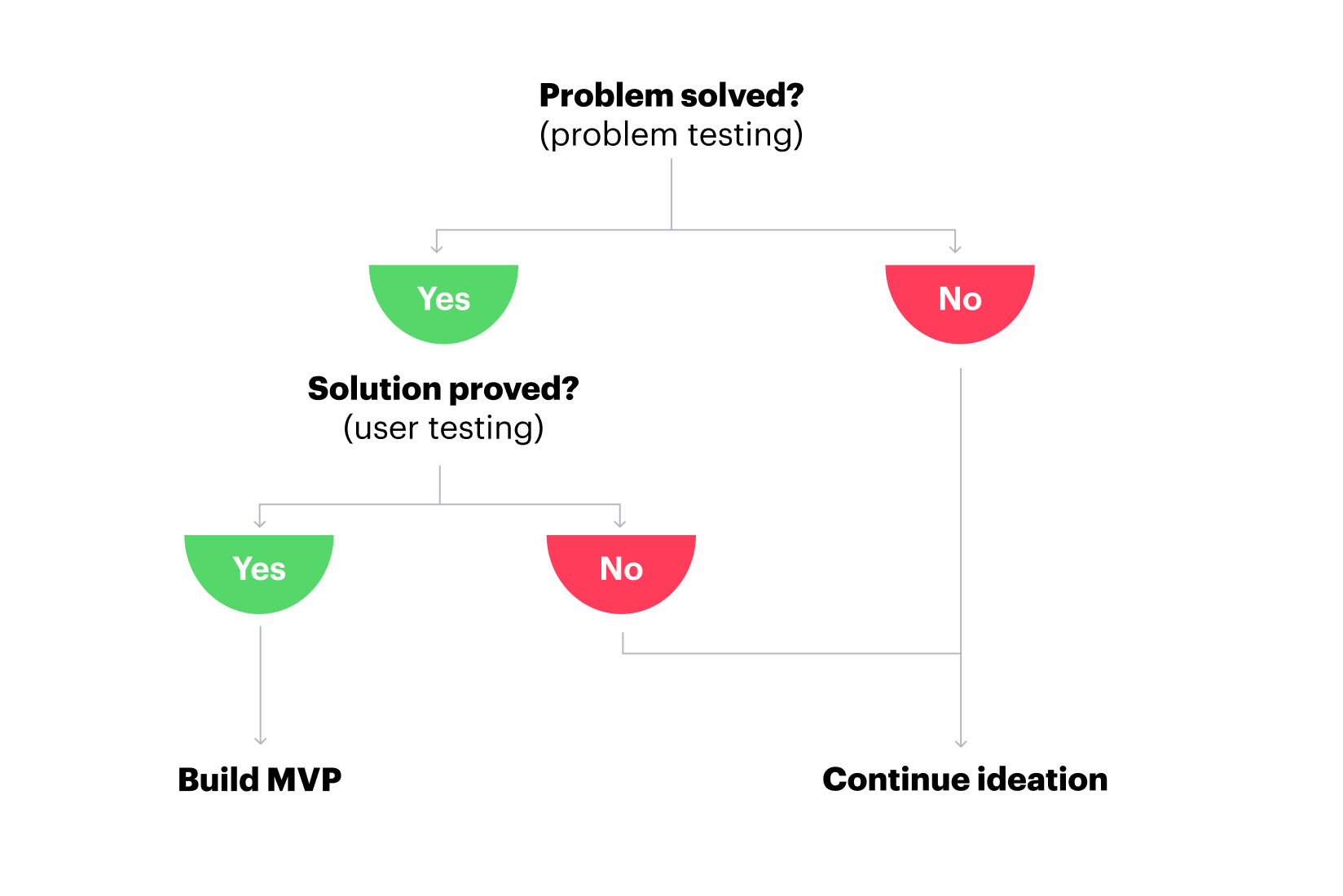 How to gain a clear view of the problem
In the Product Lab, we've built a process in which the owner first shares the origin of the idea, talks about personal experience or the experience that they have observed.
And then a team works with an idea — formulates 2-4 hypotheses of the problem. Each hypothesis is formulated in such a way that it describes the most specific task.
For example, for the problem of providing employees with feedback, the hypotheses of the problem sounded like: "In companies at the process or culture level, the habit of sharing feedback is not common" and "Employees of companies do not know how to correctly convey negative feedback so that it will change the situation for the better", etc.
Based on these hypotheses, we build a script for the problem interviews. To find respondents usually takes 3-6 days and the same time to conduct a study.
How to make the most of problem interviews:
Built the most diverse audience for the interview by age, gender, position, country of residence, and other relevant factors.
Do not delegate interviews to the business development managers or the business owner. Once they receive minimal confirmation of their idea, it will be too tempting to start selling instead of deeply understanding the problem itself. This happens most often in b2b products.
Here's an example of the interview script we developed to test hypotheses around problems with feedback in the workplace.
When do we accept that there really is a problem? Among the respondents, we single out groups that share common characteristics, for example, employees of small and medium-sized companies.
A problem is valid if, among a group, we confirm:
There is a problem and it creates an inconvenience.
The current solution has significant flaws.
This problem and these flaws can be corrected by our solution idea(s).
With a quantified and clarified understanding of the problem, we can confidently start testing solutions.
How to validate a solution
Again, we want to prove the solution fits the problem defined above and market demand.
Write down custom cases, how people get into the application, what is available to them to solve this problem, what tools and methods help them with this.
We create a web page detailing the product, what problems users can solve with it and how. Our ultimate goal is to get users to convert and sign up to try the product. Here's one example from the Product Lab — Holidai.me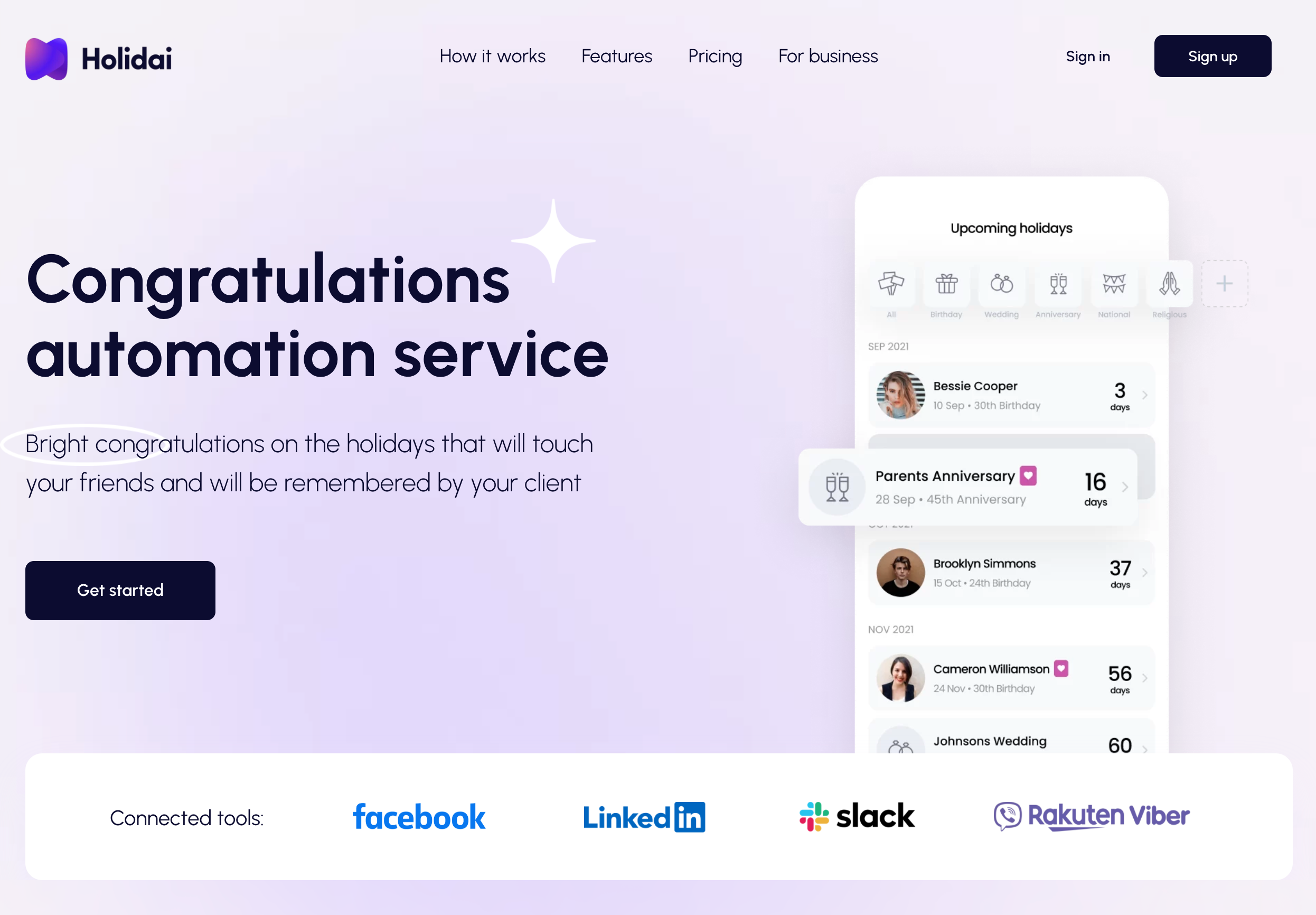 Using a low or no-code website builder helps significantly reduce the time it takes to design and deploy a new product site. Our CTO Igor Krasnik explains why we switched to low-code product sites:
All that remains is to set up analytics and launch ads.
Bring users to your product site
To prepare advertising messages, we rely on the insights that we gained during the interview. We choose channels based on the target audience — also determined by the results of the interview — and the budget. We look at a variety of channels for those that allow us to bring a larger flow of users for a lower budget.
For example, for a b2b product, LinkedIn would be a good fit. However, the cost of traffic will be 8-12 times more expensive than from Google Search Ads.
When choosing the timing of advertising campaigns, take into account the speed of decision making. As a rule, b2b products require more time and more frequent contact with the target audience.
If you are operating on a very small budget to test a hypothesis, consider whether it makes sense to use multiple channels instead of one. Most often, for b2b products with a small budget for attracting users, it is better to choose only one paid acquisition channel.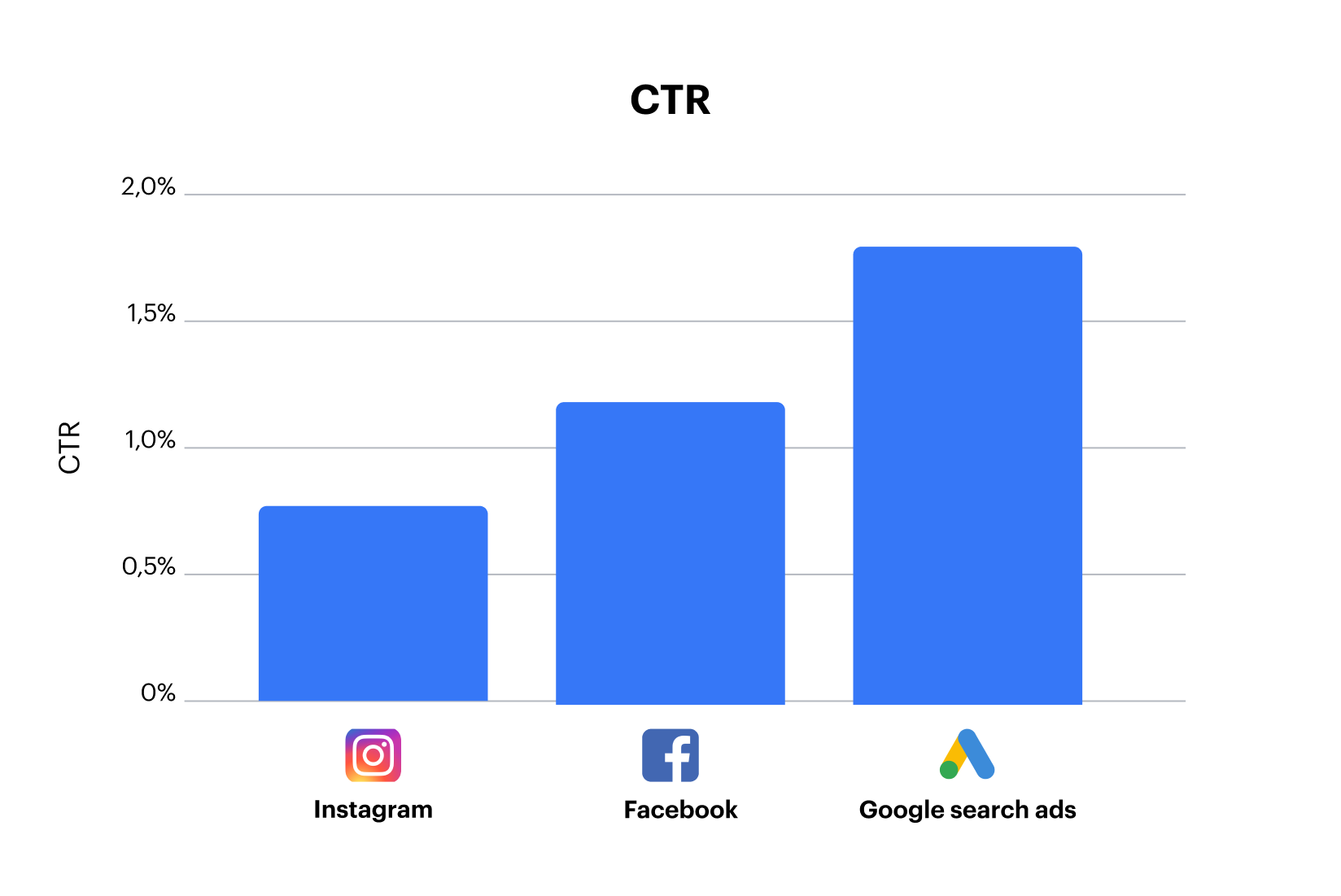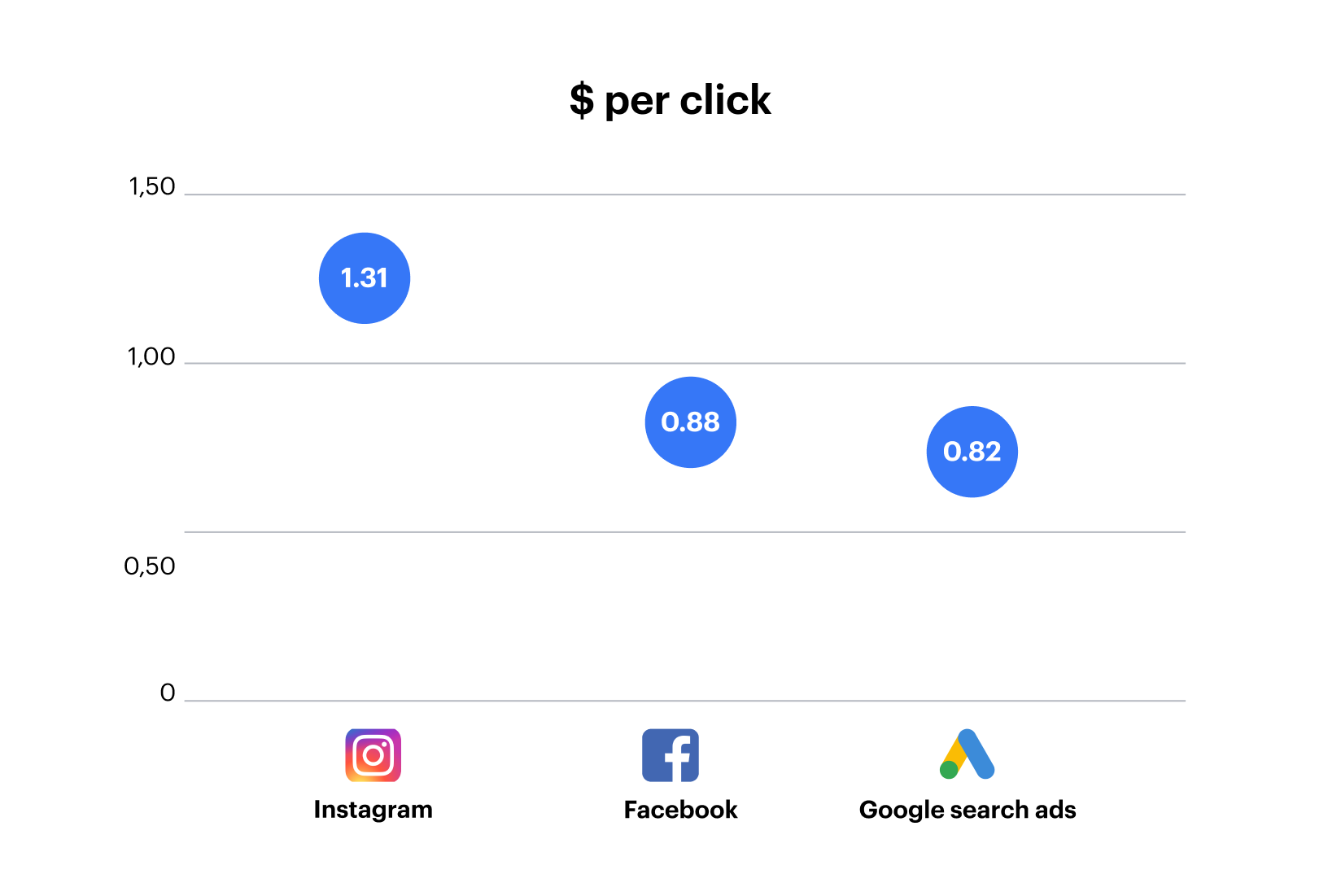 Engage your community
If you're working on a problem in an area you're quite passionate about or experienced in, now's the time to get your network to check out your new solution. We've written before about the power of community in successful product launches.
Don't be shy, founder communities are generally supportive and if you've identified a truly painful problem then these audiences can provide high-value feedback on your solution.
We also experimented with attracting free traffic. We used social networks, found posts and topics relevant to the topic of the product, created discussion topics there and shared links to the site. In practice, this method takes 2-4 times longer, and the volume is not comparable to advertising tools.
How to make the most of your site + traffic:
Work on the user's trust in the product — make them believe that only the "Start" button separates them from solving the problem.
Setting up correct behavioural analytics is critical to such an experiment. Without reliable information, we can't know how many users "leave" at different stages of the funnel.
When do we know that the solution to the problem is valid?
We analyze user behaviour not only on-site but also in advertising. If we notice that the ad itself has a low conversion rate, then we test other messages and creatives.
With a normal or high Click-Through Rate (we aim for at or above ~5% depending on industry) and a lower than ~9% sign-up rate, we can conclude that the solution does not satisfy the user. In this case, you need to start over, by working out the solution.
Recommendations:
When experimenting with ads, keep the product in mind. Resist the temptation to walk away from the idea of ​​a solution.
Work with those users who have registered. They are your most valuable source of information.
Here's an example
Our team was working on SaaS platform that solved a security problem in a pandemic in crowded places. We confirmed the problem and need, and suggested a solution that used video to monitor body temperature with no need for contact or close physical proximity.
But users who came through the ad did not register on the product site. After a while, we realized that this kind of solution is not GDPR compliant. Moreover, luxury establishments are especially concerned about the privacy of their visitors. This concern outweighed the desire to monitor their temperature.
We had to explore what other methods could solve this problem — ones that are more acceptable and abide by internal restrictions or legal regulations.
Our Product Lab approach
Doing a rollback at the idea stage — before there's an MVP — sets our product team up to build the right solution to a proven problem. It costs the bare minimum and will save the development budget for a product that users are really looking forward to.
Here is the approximate composition and roles in the team:
Business Analyst: Analysis of competitors and users, testing problems
Product Manager: Creates custom cases and prepares texts for the site
Designer: Website design and layout, clickable prooduct prototypes, creatives for ads and social media campaigns
Marketer: Competitor and target audience analysis, problem testing
PPC Specialist: Preparation and launch of advertising campaigns.
Sharing roles and competencies at the start, we launch several ideas into development at once.
---
Ready to validate your product ideas quickly and launch a test solution to the market quickly? Have a look at our Idea Stage Framework and sign up for a call with our team🤝