From Student to Teacher — One Creator's Journey through Startup Summer
Agatha Rudko is a graduate of Startup Summer 2020. She came to Paralect as a third-year student at Belarusian State University of Informatics and Radioelectronics. In just 12 months she grew from student to developer to teacher at Startup Summer — here's her story.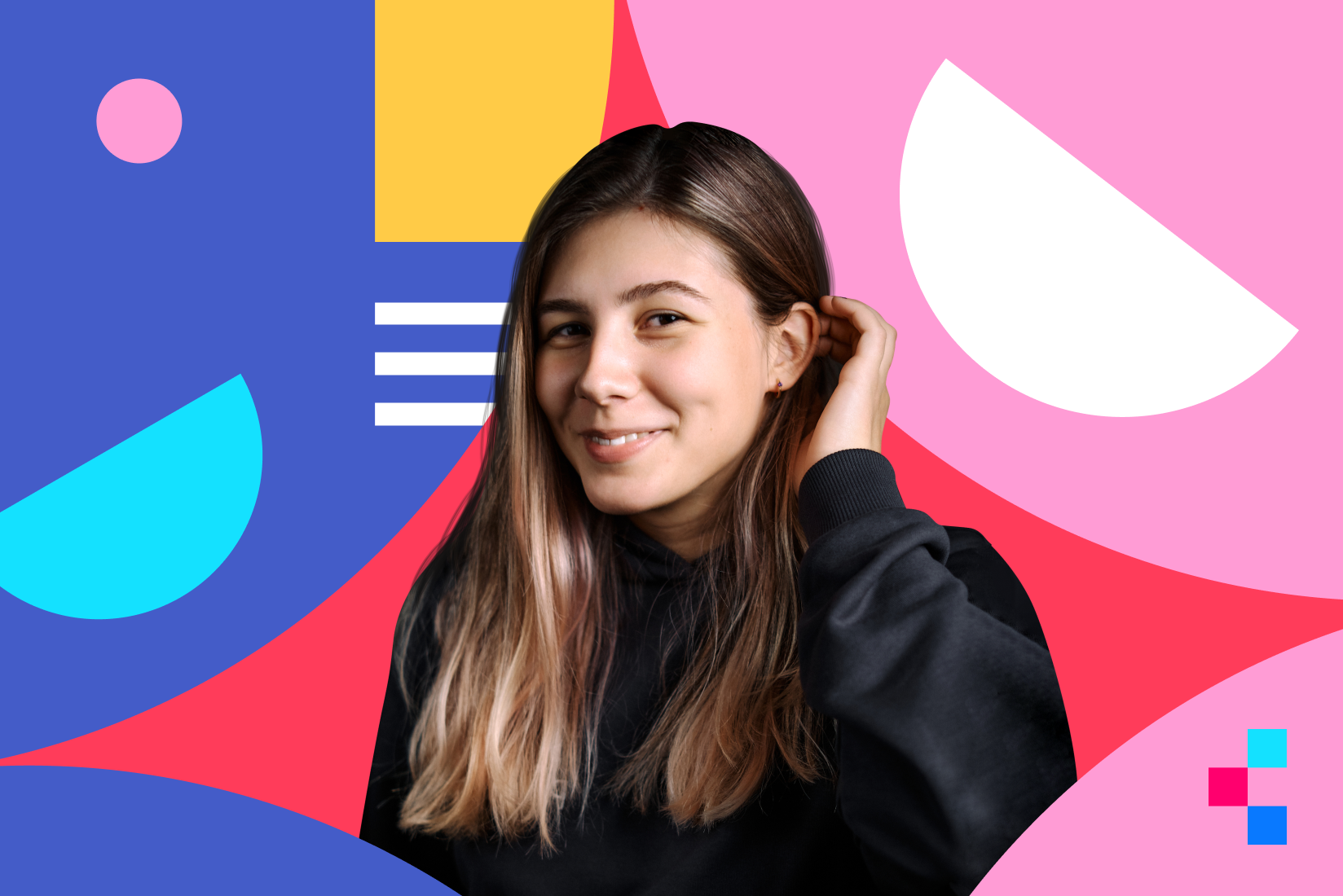 Education and first experience of working on a real project
Agatha Rudko studied Engineering and Economy at BSUIR. In 2020, a year before graduating, she started to think about employment.
Agatha applied for different courses which seemed most useful. Startup Summer made the list after she discovered Paralect's course on Instagram.
I saw the ad for Startup Summer and decided to participate. As a test task, we had to make up the first page of Google. Those who succeeded in it were invited for an interview.
Agatha successfully passed two selection stages and became a Startup Summer student. With a group of 12 other students she was going to work on an internal project under the mentor's leadership.
By that time she'd already had some experience working on a real product at the university.
A tutor asked me and another classmate to write a project in React for a Russian company which specialized in sales of medicine to health facilities. Our project aimed to help the company to create an attractive commercial proposal.
Despite the fact that the task was a part of my coursework, I got real project experience for a real client for the first time in my developer career.
For three months we had weekly calls with the company director and showed him our updates. I'm not sure that our product was used in the end, but it was a great experience for me. I guess it also helped me to cope with the Startup Summer interview.
Why it's reasonable to spend two summer months studying
Before going deep into their studies, the students and Paralect teammates went for a team-building and played paintball.
It was a great idea to give us some time for adaptation and getting to know each other at the very beginning. After that we threw ourselves into work.
Almost every day lecturers gave us a new topic. We had to learn it and complete the task. The pace was pretty fast. That's why from time to time I had to do my hometask in the evening, after 8-hours of studies, or on the weekend.
Anyway, we always had a chance to ask a lecturer or a mentor for help. They were open to explaining the material once again, and this was a great advantage of Startup Summer.
One of the most exciting parts of the course, in Agatha's opinion, was a second month dedicated to product development.
The students were divided into two teams of six. Each team got a team lead, project manager, QA and designer.
We were working on Paralect's internal project — a business service. The workflow was really close to what I experience today in a professional developer's life. And I find such a practice super useful for students.
Agatha didn't regret spending her summer on studies.
I upgraded myself: before the courses I possessed only front-end knowledge, but due to the project I also got acquainted with the back-end. I've never worked with Node.js before, but Startup Summer gave me the experience of writing servers on it.
What matters for a developer when accepting a job offer
Nine of twelve Startup Summer 2020 graduates got an offer to join Paralect at the end of the course. Agatha was on the list.
If I'm being honest, I expected to get a job offer. Anyway I realized: if it didn't happen, I would succeed in a job interview with another company thanks to what I learned at Startup Summer.
Agatha says that she immediately accepted Paralect's offer. Why?
I don't want it to sound like a commercial. So I'll try to be a bit more precise and explain the advantages I've found at Paralect as a developer.
Firstly, we're curious about the latest technologies and use them in our work. I know that at some other companies developers have only to assume support for old products. It often happens that software written 10 years ago runs really slowly and crashes from time to time. This kind of work doesn't inspire developers.
Secondly, here you can express your opinion regarding libraries or technologies which are more suitable for this or that case. It's enough to give your reasons and be considered by the team. This open approach really motivates me.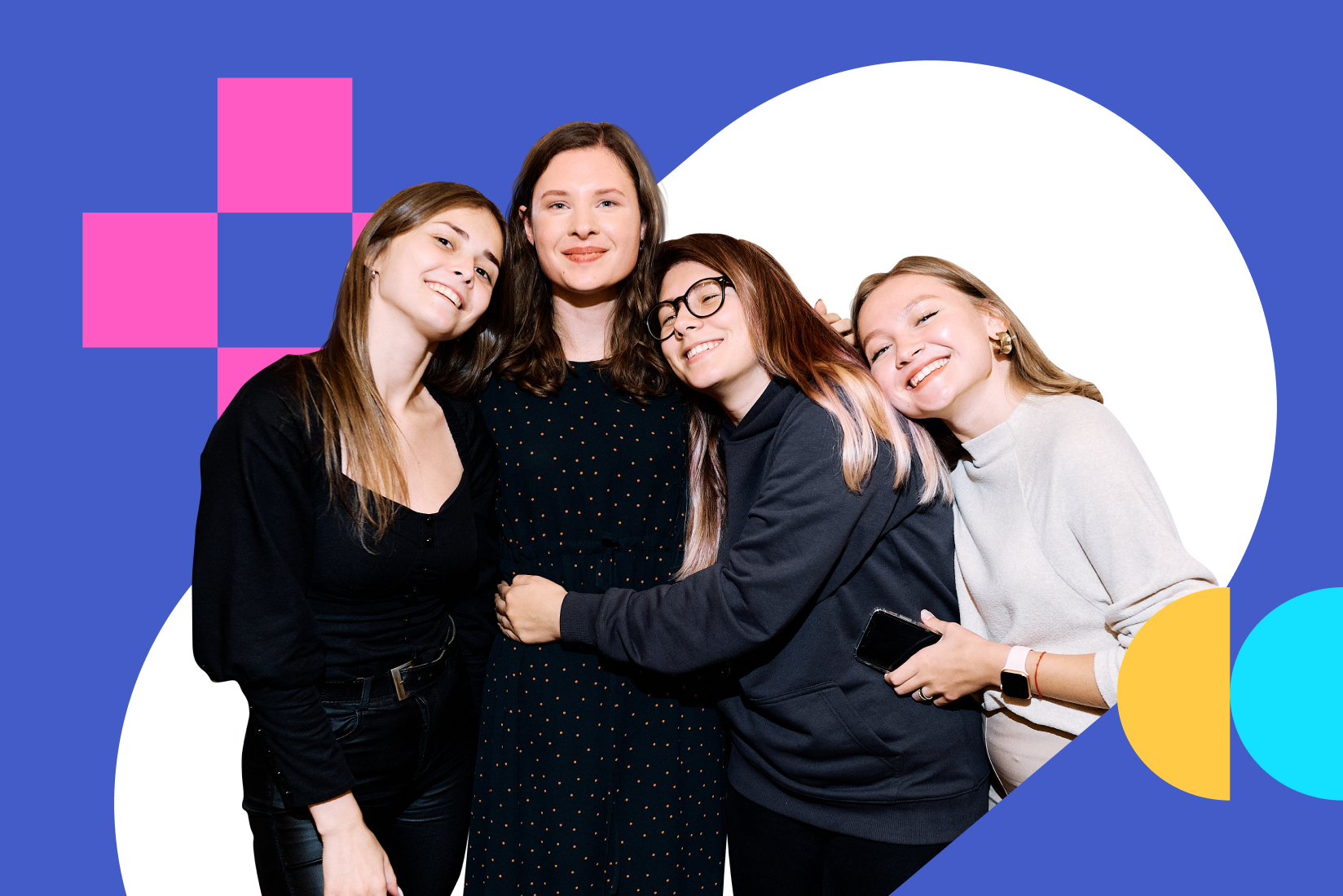 Current project and freedom to grow
Since April 2021 Agatha has been working on a topical social network to connect athletes and their fans.
I appreciate that I've got the opportunity to develop both the mobile app and the website. Some of my colleagues work only with the front end or back end. Fortunately, our product is written for iOS and Android and has also a website. So I can develop my skills in different directions.
Moreover, I enjoy our communication with the founders. They are very competent and professional, but that hasn't stopped them from joking from time to time or initiating a pleasant conversation.
You can get great results only when everyone — from BA to QA — does their job well. Furthermore, at Paralect we manage to do our best without any strict frameworks, but keeping a friendly atmosphere and comfortable individual schedule.
How a student can become a teacher
Last summer, Agatha took up a new role and challenge — to be a lecturer at Startup Summer.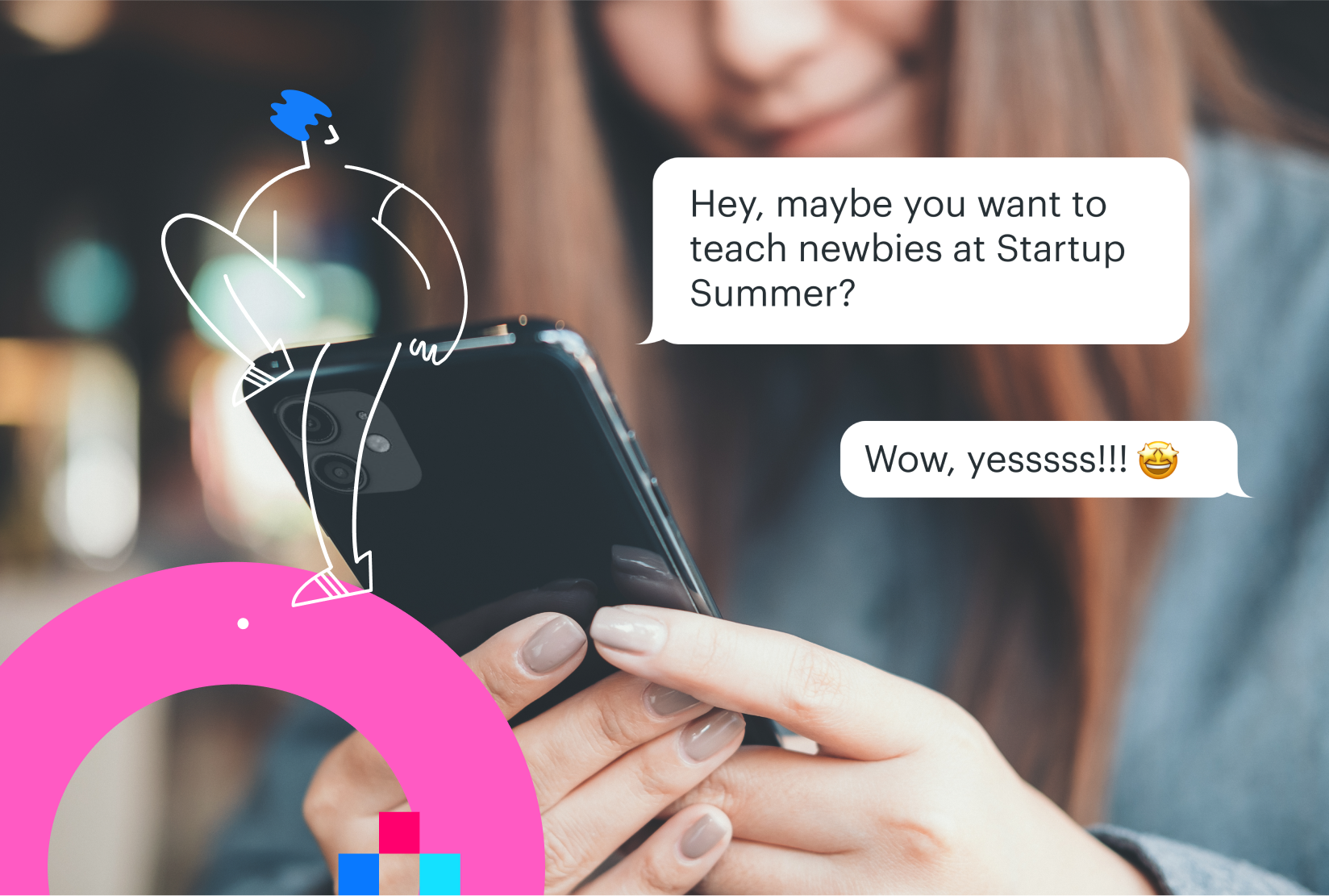 It was really curious to become a lecturer in just a year after graduating from Startup Summer as a student. I was invited to tell the students about React Native which we use to write software for mobile applications.
It's funny, but I didn't really like this framework when I was a student. It seemed to be too difficult. And it's even more ironic that last year I wrote all the projects with React Native. So I had enough time to upgrade myself and be ready to become a tutor for this topic.
Agatha finds the teaching experience very interesting and useful.
All the participants benefit from it — the company up-skills its developers and grows a new generation of professionals, employees get a chance to develop their soft skills by teaching in public, and the students get a bunch of new knowledge. Either way, total win-win.
Agatha saw first-hand how the course progressed in just the one year since she'd graduated.
The processes are getting more structured and the tasks are becoming more serious and professional. For example, in 2020 we developed Paralect's internal products, and in 2021 newcomers worked with real projects from the Accelerator for real founders. Moreover, these products are already on the market and have real users.
Why lifelong learning is the best strategy
Thanks to her Startup Summer experience, Agatha is convinced gaining practical knowledge is much more effective than just attending classes at the university.
But it's obvious that it's much better to do something and make mistakes than not to do it at all.
Asking Agatha today if she spends much time on self-education.
Usually I look through the tech news after my working day just to be updated with the latest developments. Sometimes I try to write something in other languages outside of JavaScript. For now I practise it just for my own experience.
I prefer not to stay at the same place. In 5-10 years I can hardly imagine myself at a manager's position. Rather, I aim to become a highly-skilled developer. It sounds inspiring.
---
Startup Summer 2022 is just around the corner along with Batch 2 of the Paralect Accelerator! No matter if you're a student, early in your dev career, or a founder, there's something for everyone in the Paralect Ecosystem.